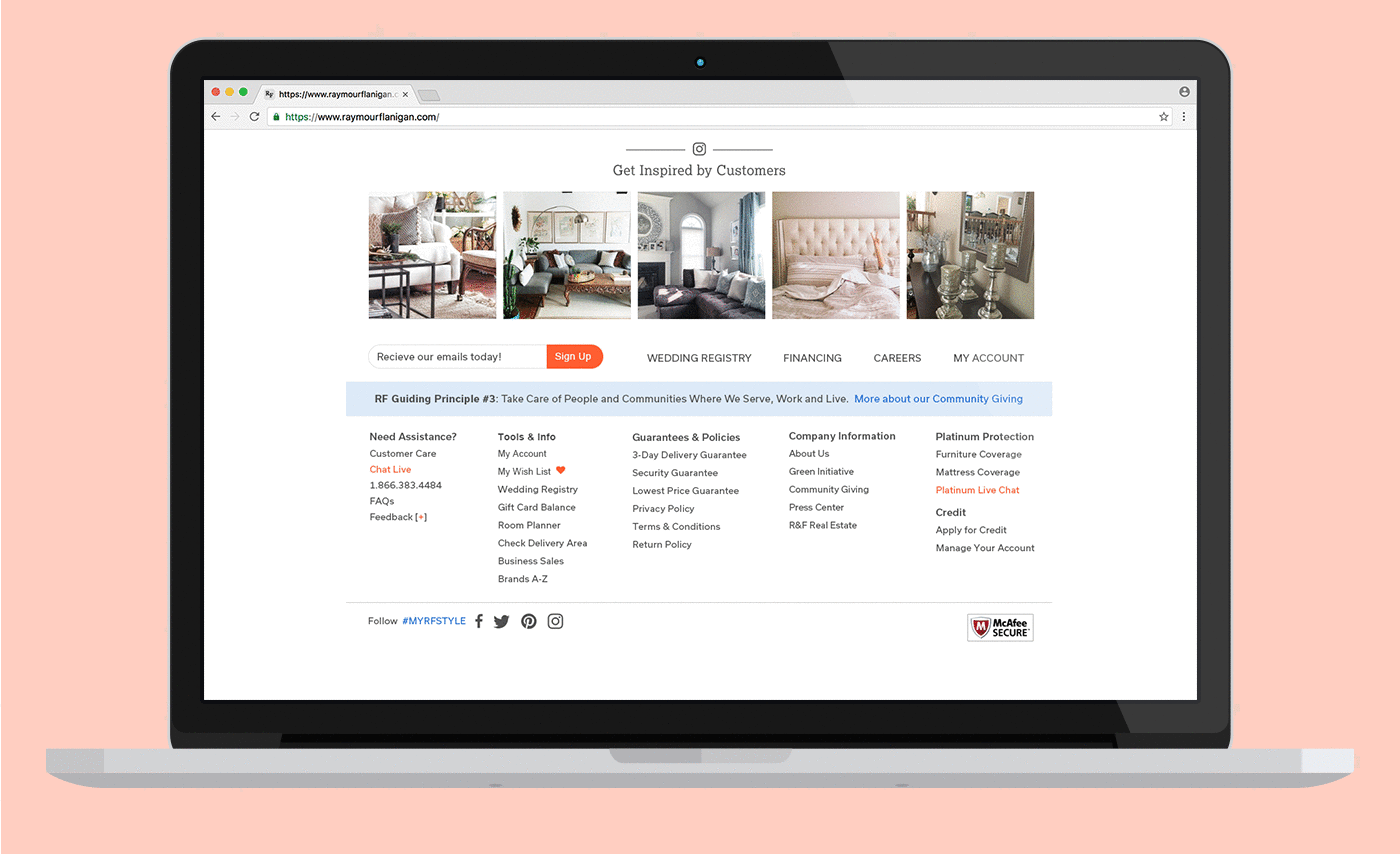 Footer Redesign
This footer design was created for a replatform of Raymour & Flanigan's website. The direction given was to update the UI to feel more modern, and to create a more functional mobile experience.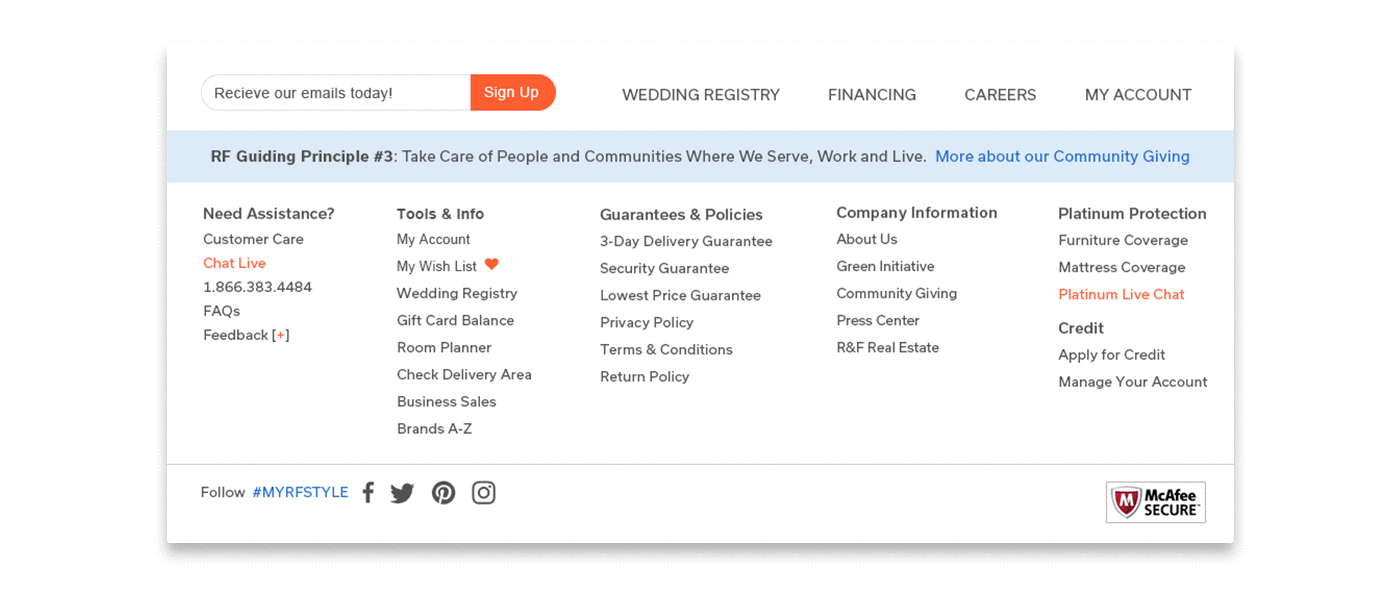 Stakeholders were reluctant to stray too far from a traditional link farm footer. As a result, I kept the most relevant links in the footer, while reducing the number of links forty percent overall. 

On the desktop experience, I added a section for points of difference underneath the email sign-up. Ten different "RF Guiding Principles" would randomly populate in this section for each page load, building positive customer associations with our brand.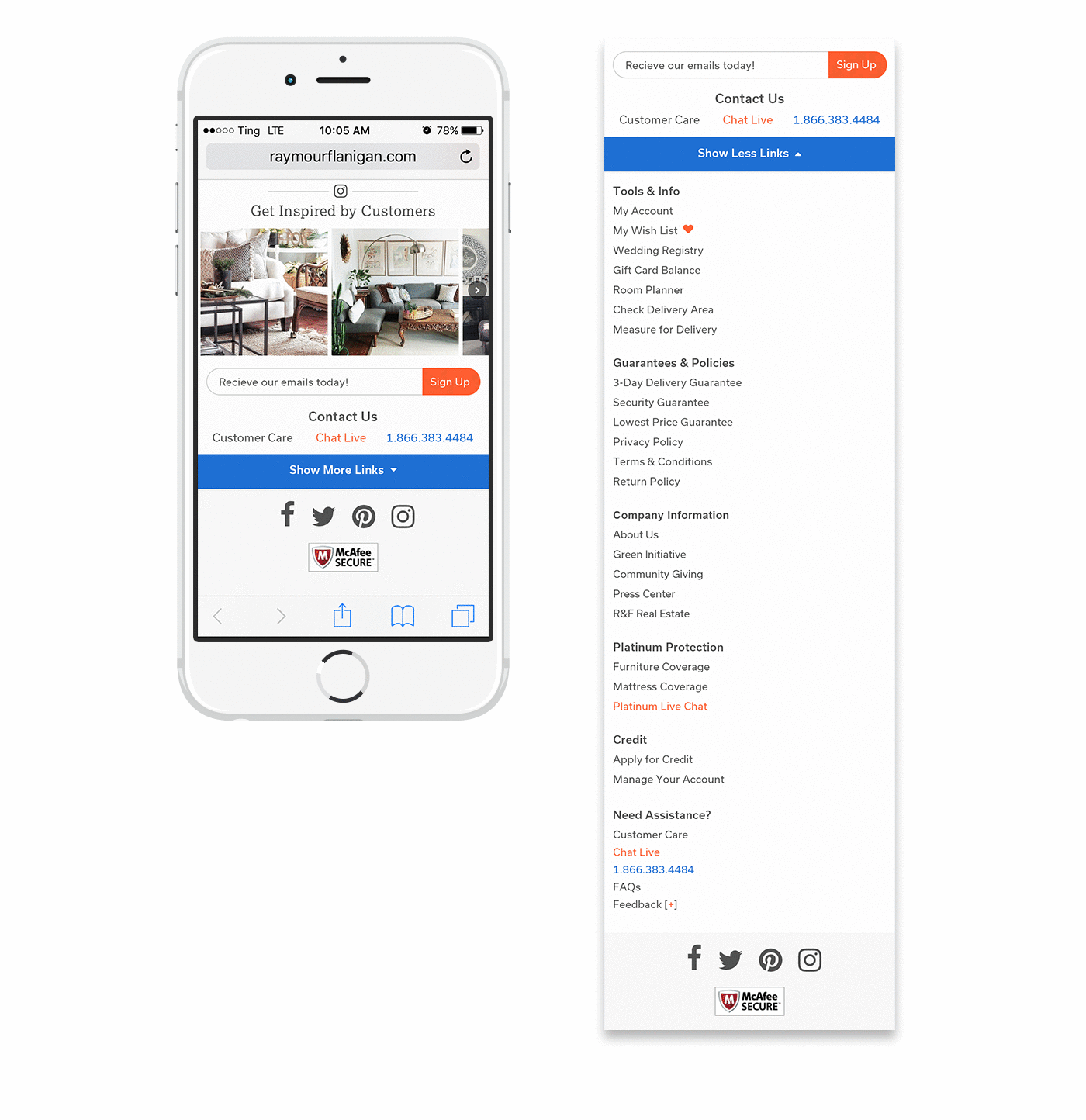 Mobile Experience

For the mobile experience, I separated the contact information from the rest of the navigation for easy accessibility. I zipped the rest of the footer links into a mega drop navigation, as opposed to the accordion style navigation on current site. I decided on the mega drop so the customer would not be forced to guess which section the link they were looking for is in, due to some ambiguity in the labels (i.e. If I'm looking for information on a furniture protection plan, do I look under Guarantees & Policies or Platinum Protection?).