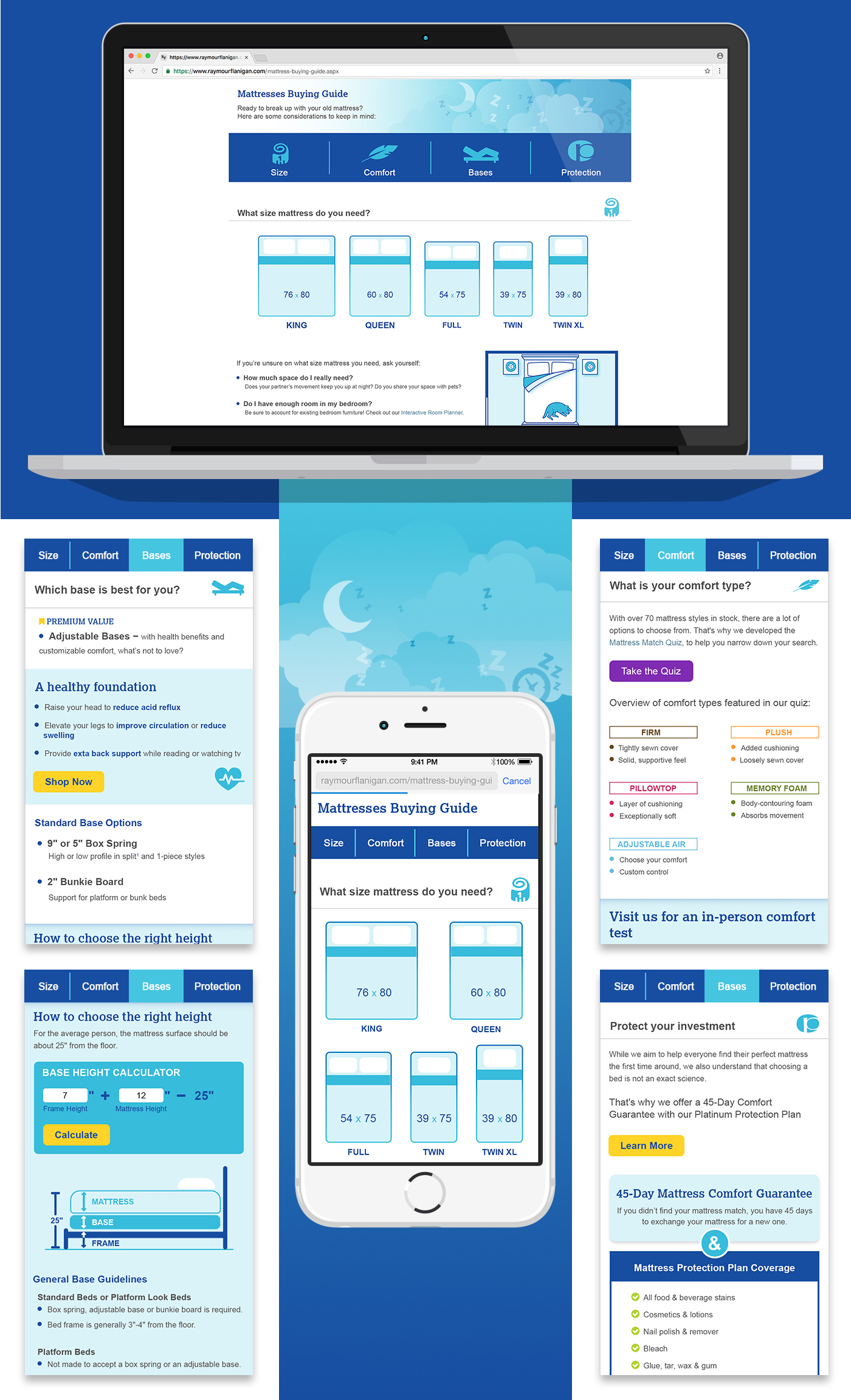 Mattress Buying Guide
The mattress buying guide was created as a shopping tool for first-time mattress buyers. It is a single page, long scroll design with a sticky navigation that jumps the user to different sections of the page. It covers the four important decisions made when a user is in the market for a mattress: size, comfort base type, and warranty.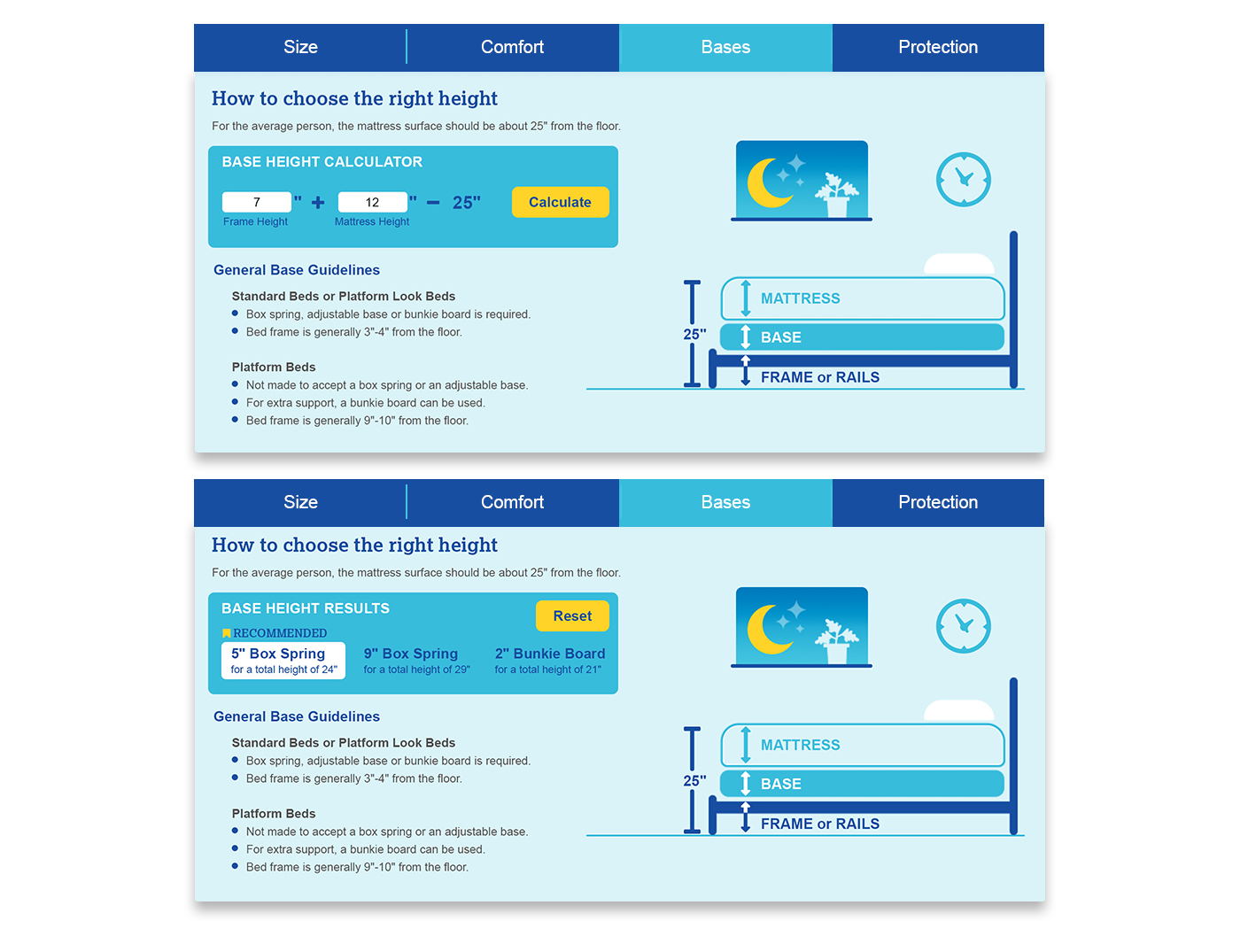 Base Calculator
One of the biggest customer complaints about mattress purchase from the call center was about base height, rather than the mattress purchase itself. I designed a base calculator to help customers avoid the faux pas of buying a base that was either to high or too short. The calculator requires the frame/rail height, and the mattress height (found on the product details page), and will recommend a standard base or bunkie board accordingly.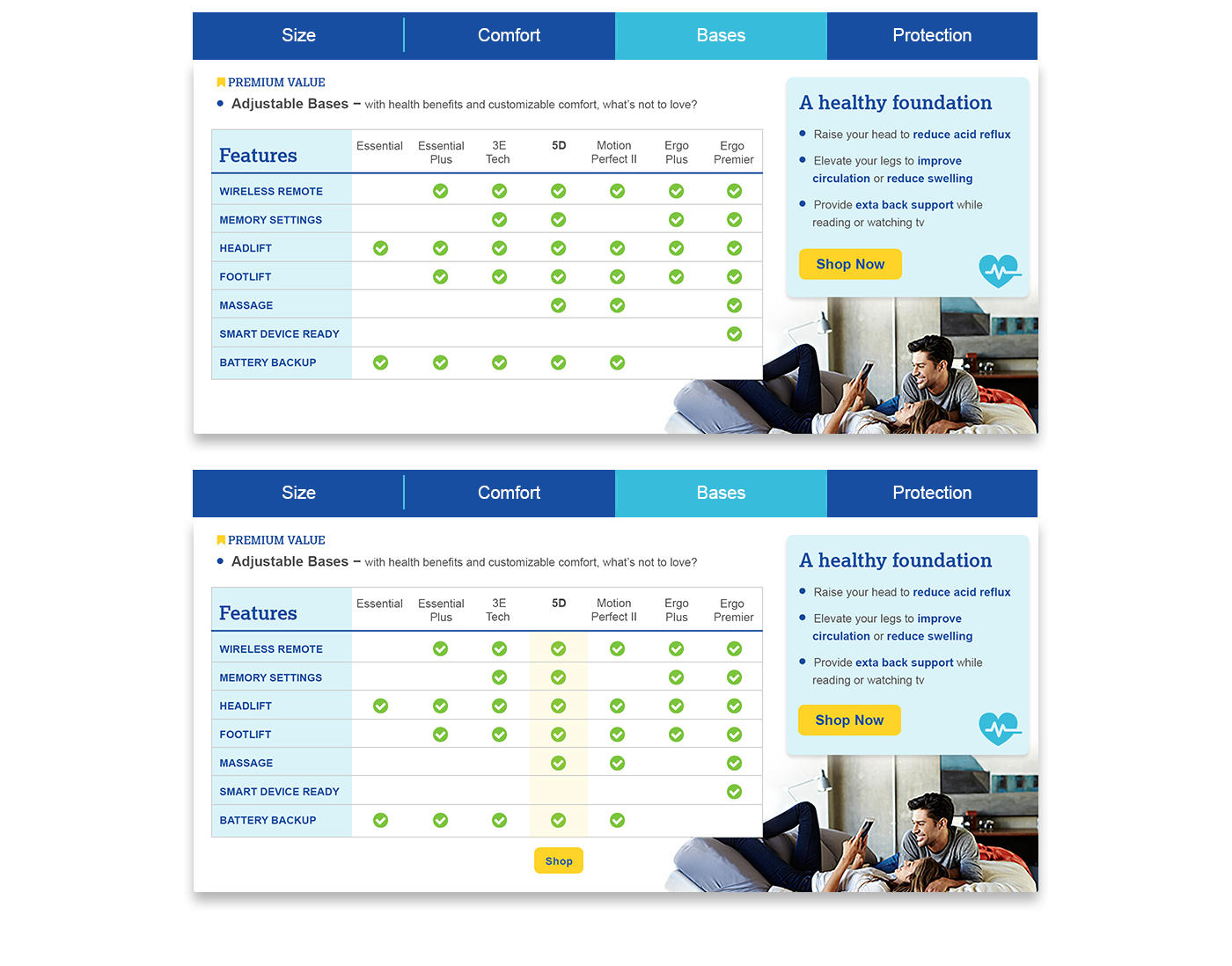 Adjustable Base Comparison Table 
Another goal of this page was to upsell adjustable bases. This section of the design contains general benefits of owning an adjustable base, and a visible comparison of different models that are clickable on a mouse hover.